Garden Accents: 18"" Stone Grecian Urn Case Pack 6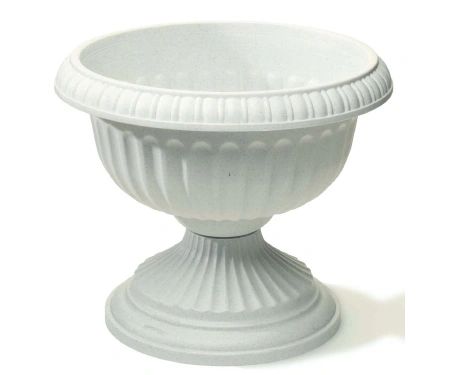 Garden Accents: 18"" Stone Grecian Urn Case Pack 6
Add this beautiful urn to your patio. Its classic, simple, elegant Grecian design combined with a natural look of stone in durable, economic polypropylene makes this urn a backyard imperative.
Size: 18"""" dia. x 15"""" H
Color: Stone
"" Case Pack 6
Please note: If there is a color/size/type option, the option closest to the image will be shipped (Or you may receive a random color/size/type).