Garden Tools: 18"" Protech Tool Supply Earth Auger Case Pack 4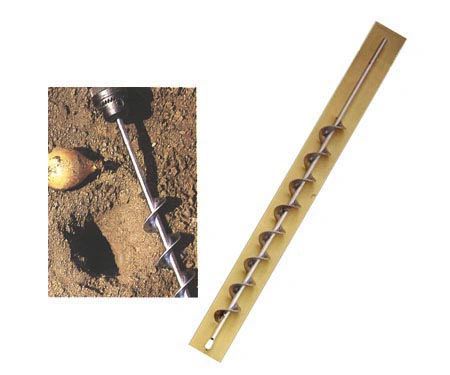 Garden Tools: 18"" Protech Tool Supply Earth Auger Case Pack 4
Earth auger provides a quick and easy way to drill holes for deep root fertilizing, watering, and aerating trees, shrubs, and bushes. Also for insecticide treatment near house foundation.
Drills holes 1.75"""" Dia. up to 12"""" D
Fits any electric or cordless drill
18' overall L
Size: 18""""
"" Case Pack 4
Please note: If there is a color/size/type option, the option closest to the image will be shipped (Or you may receive a random color/size/type).
Reviews