Garden Tools: 7.7"" Classic Model Pruner Small Hand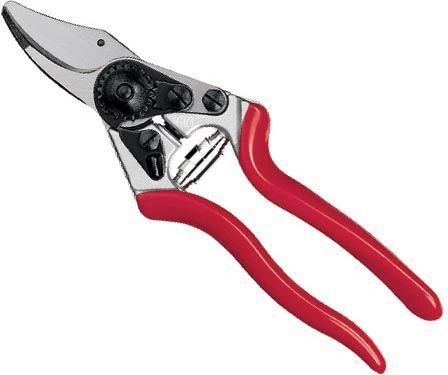 Garden Tools: 7.7"" Classic Model Pruner Small Hand
A light and compact model, the Felco No. 6 is recommended for all types of pruning, designed for small hands. Handles with rubber shock absorber and cushion for protecting the wrist, cutting head tapered for increased maneuverability, toothed centre-nut for aligning the cutting and anvil blades easily and precisely for a clean, accurate cut. Blade with a wire-cutting notch, sap groove, screwed anvil blade, forged aluminum alloy handles. Includes adjustment key. Packaged in attractive plastic package suitable for storage, with instructions for care and maintenance tips. 7.25"""" L. Weight: 7.5 oz.
Recommended cutting capacity: .8""""
Size: 4-./4""""
"" Sold Individually
Please note: If there is a color/size/type option, the option closest to the image will be shipped (Or you may receive a random color/size/type).
Reviews