Garden Tools: 8.5"" Classic Model Pruner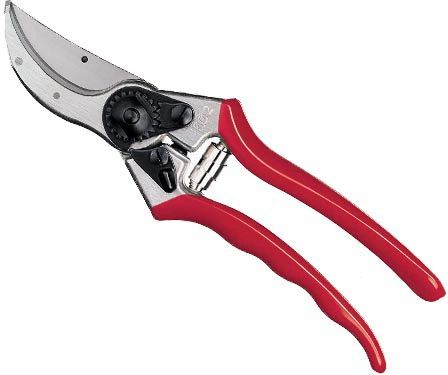 Garden Tools: 8.5"" Classic Model Pruner
The original Felco pruner and the most recommended bypass pruner in the world! Loaded with everything that makes a Felco pruner so great: solid-forged metal alloy handles, Swiss precision-made hardened, replaceable cutting blade, replaceable anvil blade with a sap groove. A hardened steel center bolt and nut assure exact adjustment of both the cutting and anvil blades. A rubber cushion and shock absorber provide smooth working and soft closing. Includes adjustment key. Packaged in attractive plastic package suitable for storage, with instructions for care and maintenance tips. 8.5"""" L. Weight 8.5 ounces.
Recommended cutting capacity is 1.0 inch
Size: 5-1/2""""
"" Sold Individually
Please note: If there is a color/size/type option, the option closest to the image will be shipped (Or you may receive a random color/size/type).
Reviews