Irrigation Supplies: 90' Pulsating Sprinkler Case Pack 4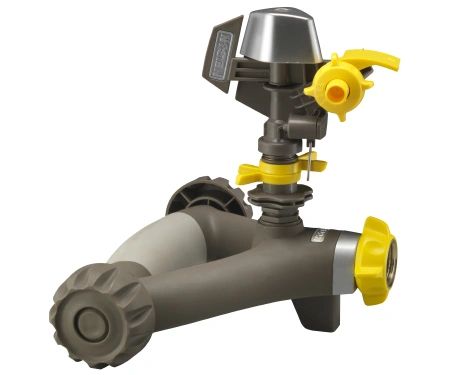 Irrigation Supplies: 90' Pulsating Sprinkler Case Pack 4
Rezimar Head Pulsating Sprinkler With Wheel Base features a large, rezimar head, a circular spray pattern up to 90' dia.
Also features a large
.

Rezimar weighted
Wheel base
Metal ergo swivel coupling
And a 1.75 lb

Weight for stability
Size: Up to 90 ft. in dia
"" Case Pack 4
Please note: If there is a color/size/type option, the option closest to the image will be shipped (Or you may receive a random color/size/type).
Reviews