Juniper Bonsai Tree - 8 - Preserved Bonsai Tree (Preserved - Not a living tree)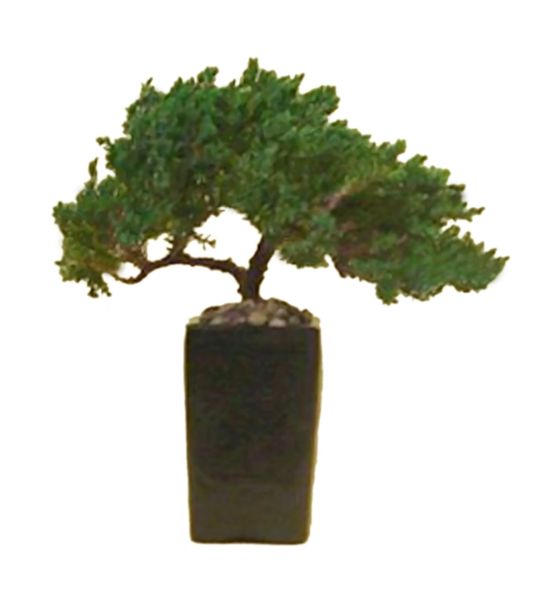 Juniper Bonsai Tree - 8 - Preserved Bonsai Tree (Preserved - Not a living tree)
Please allow up to 14 days for delivery. Neither plastic nor silk, this preserved bonsai tree has real foliage and a real wooden trunk that was carefully handcrafted and preserved to protect its natural fragrance, color and texture indefinitely. No watering, trimming or maintenance is required. With its timeless beauty evoking a feeling of nature, this accent piece accommodates any architectural setting. Our one-of-a-kind preserved bonsai is planted in a traditional glazed imported ceramic container. This is the ultimate in environmental control.

10"" preserved bonsai tree.

Great accent piece with no maintenance.

Potted in a slim ceramic bonsai container.

Please allow up to 14 days for delivery.
Average Shipping Time: 3
Reviews