National Tree 18"" Argentea HangnIng Basket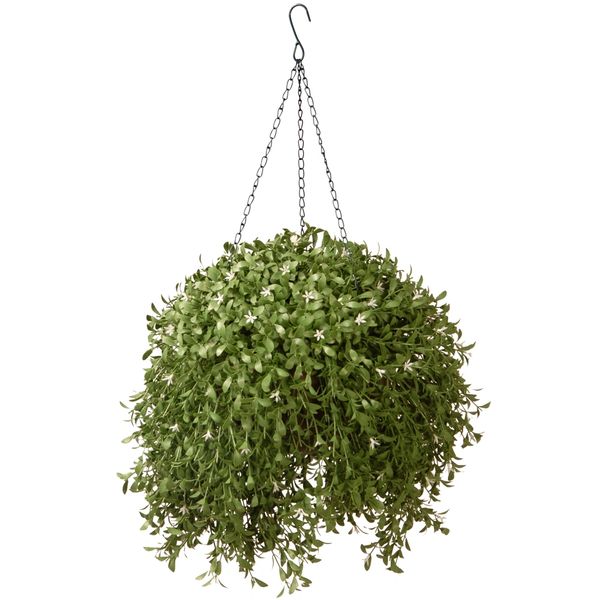 National Tree 18"" Argentea HangnIng Basket
This hanging basket Argentea Plant features branches flowing from all around it. This artificial planting looks incredibly real yet requires none of the maintenance of a living shrub. Perfect for porch, patio or poolside.

Measures 18"" high with 18"" diameter. For indoor or outdoor display. No need for soil, water or sunlight.

Resistant to animals and insects . Pruning never required. UV stabilized.

Great for areas that otherwise would not support live plantings.

Tips: Count: 972. Dimensions: 14""Lx14""Wx15""H
Average Shipping Time: 8
Reviews