Oregon 60 Drive Link Vanguard 3/8-Inch Pitch, .050-Inch Gauge, Low Kickback Saw Chain 72V060G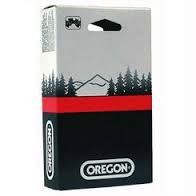 Oregon 60 Drive Link Vanguard 3/8-Inch Pitch, .050-Inch Gauge, Low Kickback Saw Chain 72V060G
1 New Oregon 60 Drive Link Vanguard 3/8-Inch Pitch, .050-Inch Gauge, Low Kickback Saw Chain 72V060G

FITS STIHL 041AV WITH 16" BAR AND OTHERS

Features & details

Pitch - Standard 3/8-inchGauge - .050-inchDrive Links - 60
Clean ground gullets, increase chip flow and evacuation
Unique patented bent over depth gauges provide smooth cutting and ANSI Certified low-kickback performance
Patented Chain Steel - Oregon OCS-01 steel is patented and provides greater durability, especially in cold cutting conditions.
LubriLink™ tie straps help keep oil where it's needed - on the chain
Vibe-Ban™ chassis design reduces vibration 25% or more at the handles.
Top-plate witness mark makes accurate sharpening easier
From the Manufacturer
Oregon cutting chain is used as original equipment by 90 percent of the world's chainsaw manufacturers and by most of the world's professional loggers, farmers, and homeowners. Why? Because they want their saws to deliver unparalleled cutting performance and the highest possible level of product satisfaction. Here's what Oregon provides users: Advanced manufacturing materials, innovative product features, and extraordinary quality that maximizes the high value built into chainsaws, Cutting chain that is trouble- free---that cuts every type of timber, stands up in any kind of weather, and stays together in all cutting conditions, Cutting chain that stays sharper longer than most saw users ever expect, but is easy to resharpen when the time comes, Cutting chain that's made in many types and sizes to match the power of most saws, and the kinds of use for which each saw is designed, Cutting chain that has lubrication, sharpening, low-vibration, and low-kickback safety features built right in, and Cutting chain that's available for replacement anywhere in the world to ensure the highest possible level of customer service and support. Since the development of the first chipper chain more than half a century ago Oregon has been, and remains, at the forefront of chainsaw cutting-systems technology and continues to produce the most advanced line of cutting chain available today. 72V Oregon chain is the new shape of speed, performance, and safety makes Vanguard a must for professional, commercial, or occasional use. Oregon Vanguard chain equals or beats competitive chains, and our own popular 72LGX, in nose-clear bucking, nose-buried bucking and boring while also meeting ANSI low-kickback standard.
Tags
Gtin 00036577470472

Reviews