Plant Food & Fertilizers: 2 cu ft. Perlite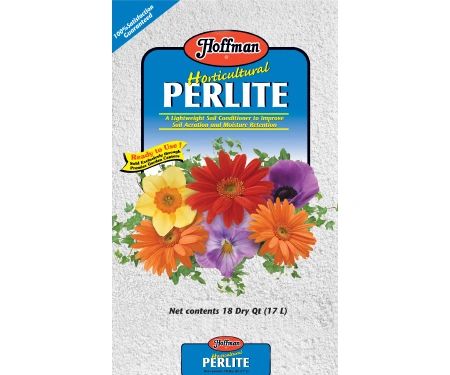 Plant Food & Fertilizers: 2 cu ft. Perlite
Horticultural Perlite is a lightweight soil conditioner. Loosens soil, reduces caking, improves drainage and aeration. Can be used to start seeds, propagate cuttings and store bulbs.
Blend with peat moss and perlite for custom soilless mix
Size: 2 cube feet. bag
"" Sold Individually
Please note: If there is a color/size/type option, the option closest to the image will be shipped (Or you may receive a random color/size/type).