Pulsating Sprinkler - Gray Case Pack 4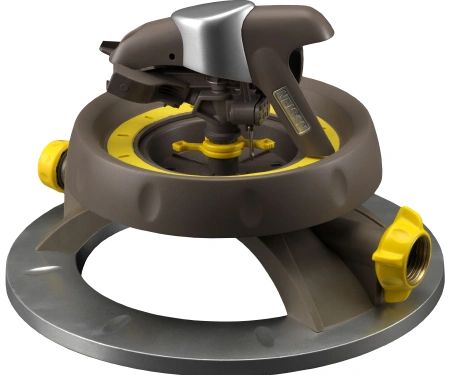 Pulsating Sprinkler - Gray Case Pack 4
Pulsating Sprinkler - Gray
Contour Master Pulsating Sprinkler is the ideal sprinkler for odd shaped yards. A patented contour ring located below the head can be raised or lowered at 12 positions to control the distance of the spray and match the contours of almost any yard, eliminating wasteful over spraying.
Feature
A large rezimar head
10.5"""" diameter base, and series connection
Metal ergo swivel coupling
Size: Up to 90 ft. dia
Color: gray
"" Case Pack 4
Please note: If there is a color/size/type option, the option closest to the image will be shipped (Or you may receive a random color/size/type).
Reviews