Purple Orchid Select Purple Phalaenopsis.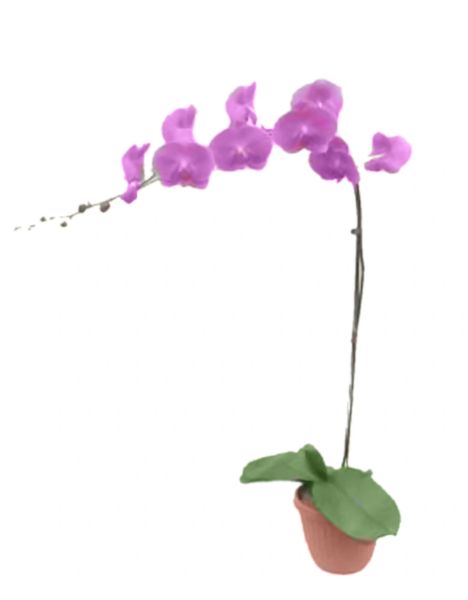 Purple Orchid Select Purple Phalaenopsis.
The single stem Phalaenopsis is perhaps the most popular of all orchids. It's beauty and elegance is unsurpassed and it's blooms last for up to 2 months or more. Our select orchid comes with up to 6 blooms. Sending orchids is possibly the most thoughtful way to brighten someone's day. Orchids are exotic and many people are honored to receive them. We include the name of the orchid and easy care instructions so the orchid will be appreciated for a very long time. This white Phalaenopsis is sure to be enjoyed by anyone who receives it. This is the perfect indoor flowering orchid for the beginner. Arrives in flower and bud.

Flowering Purple Phalaenopsis orchid.

Nestled in a 6.5"" round, fluted, terra cotta colored container.

Measures 24"" - 36"" tall
Average Shipping Time: 3